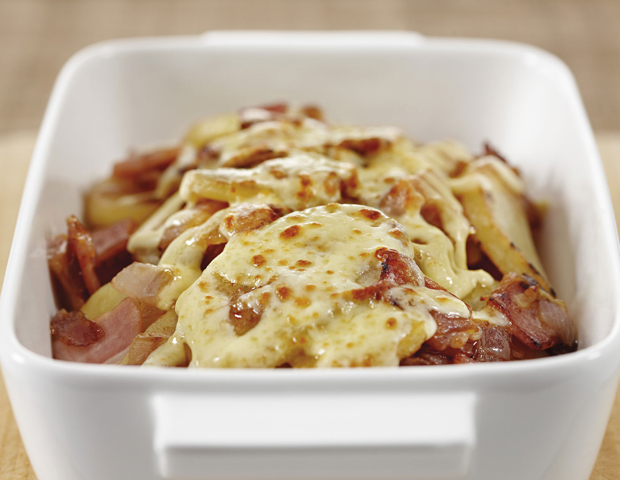 THE DAIRY KITCHEN
Crispy Mozzarella Potatoes
By THE DAIRY KITCHEN
A great side the whole family will enjoy.
Ingredients
4 large potatoes, peeled
60g butter
4 rindless rashers bacon, chopped
1 red onion, chopped
250g grated mozzarella cheese
Method
Cut potatoes into 0.5cm thick slices.
Melt butter and saute bacon and onion. Add the potatoes and cook for 10-15 minutes or until just tender.
Arrange half the potatoes in a baking dish, sprinkle with half the mozzarella, top with remaining potatoes and mozzarella. Bake at 180C for 10-15 minutes or until cheese is melted and golden.
---