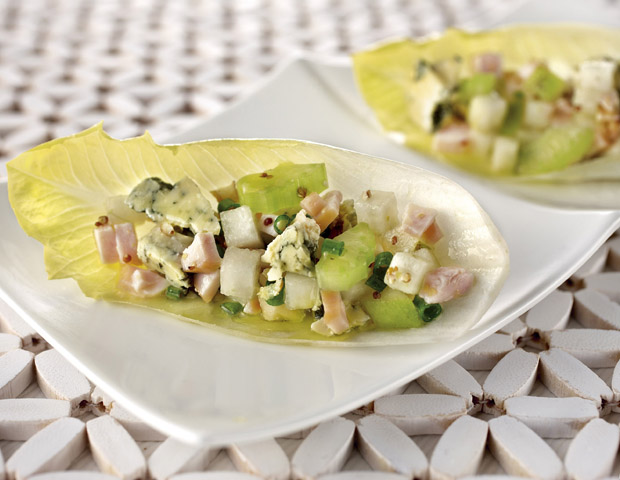 THE DAIRY KITCHEN
Witlof filled with Blue, Pear and Smoked Chicken Salad
By THE DAIRY KITCHEN
A stylish simple entertaining idea.
Ingredients
2 tablespoons extra virgin olive oil
2 tablespoons lemon juice
1 teaspoon wholegrain mustard
salt and freshly ground black pepper, to taste
1 large ripe pear, cored and finely diced
150g smoked chicken breast, finely diced
1 stick celery, finely sliced
1/4 cup freshly snipped chives
1 witlof, outer leaves discarded, inner leaves separated and washed
200g blue cheese, crumbled
Handy Tips
Prepare the salad 1-2 hours in advance and refrigerated until required. Fill witlof leaves immediately before serving.