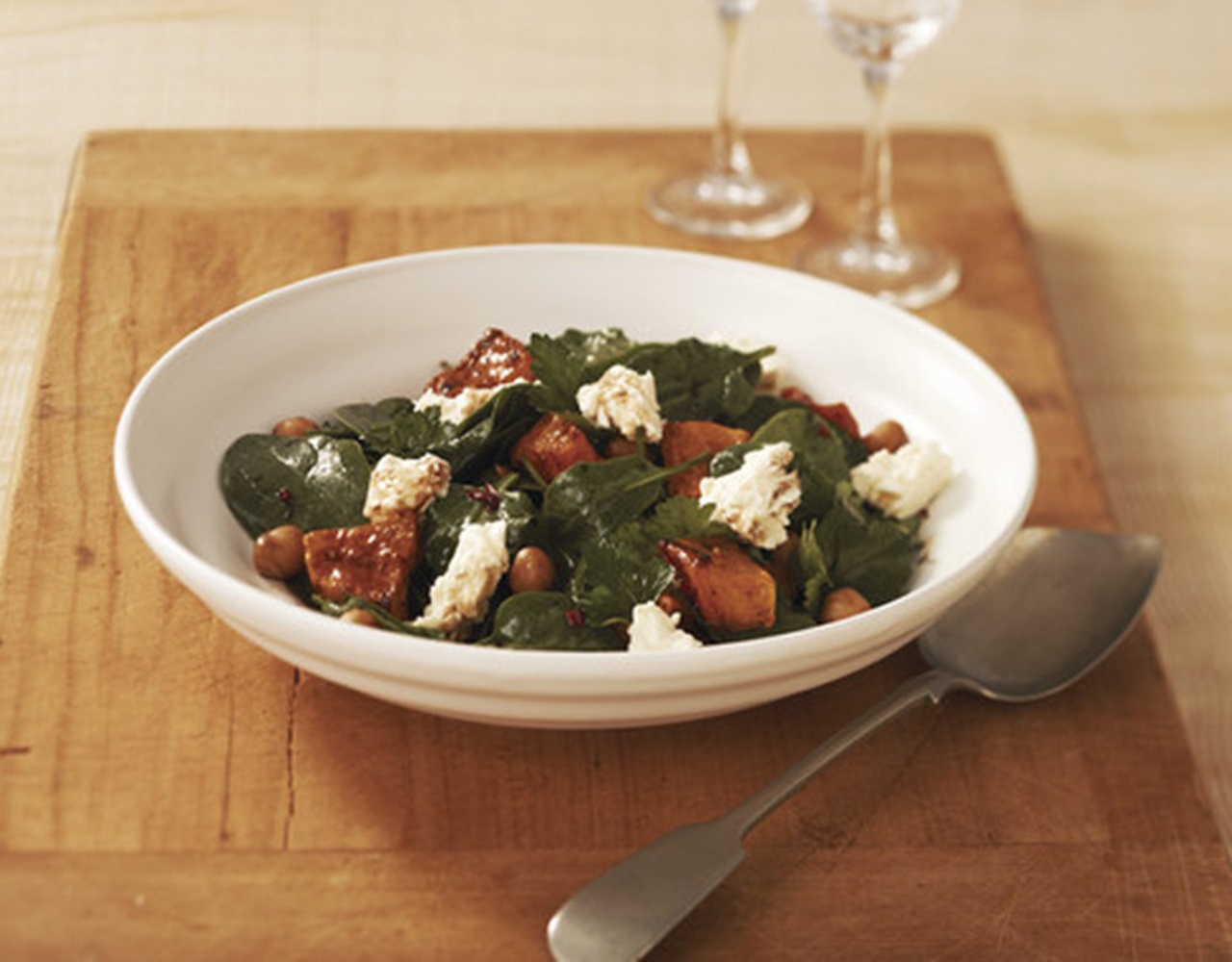 THE DAIRY KITCHEN
Warm Chickpea, Roasted Pumpkin, Spinach and Feta Salad
By THE DAIRY KITCHEN
This salad is ideal as a vegetarian main course or served with grilled lamb.
Ingredients
1 kg butternut pumpkin, peeled and cut into chunks
salt and freshly ground black pepper, to taste
1/4 cup olive oil
400g can chickpeas, rinsed and drained
1 birds eye red chilli, seeds removed and finely chopped
2 teaspoons honey
2 tablespoons balsamic vinegar
1 clove garlic, crushed
3 cups (100g) baby spinach leaves
1/2 cup parsley leaves
125g feta cheese, crumbled
Method
Combine pumpkin, seasonings and 1 tablespoon oil in a large bowl until pumpkin is well coated in oil. Transfer pumpkin to a paper lined baking tray and bake at 180°C for 30 minutes, turning half way through cooking time, until golden and tender. Cool for 10 minutes on tray.
Cover chickpeas with boiling water and allow to stand for 5 minutes before draining.
Combine remaining oil, chilli, honey, balsamic vinegar and garlic in a large bowl to make a dressing.
Add chickpeas, pumpkin, spinach and parsley to the dressing and toss well to liberally coat.
Spoon salad onto a serving platter, sprinkle with feta, remaining dressing and serve.
---