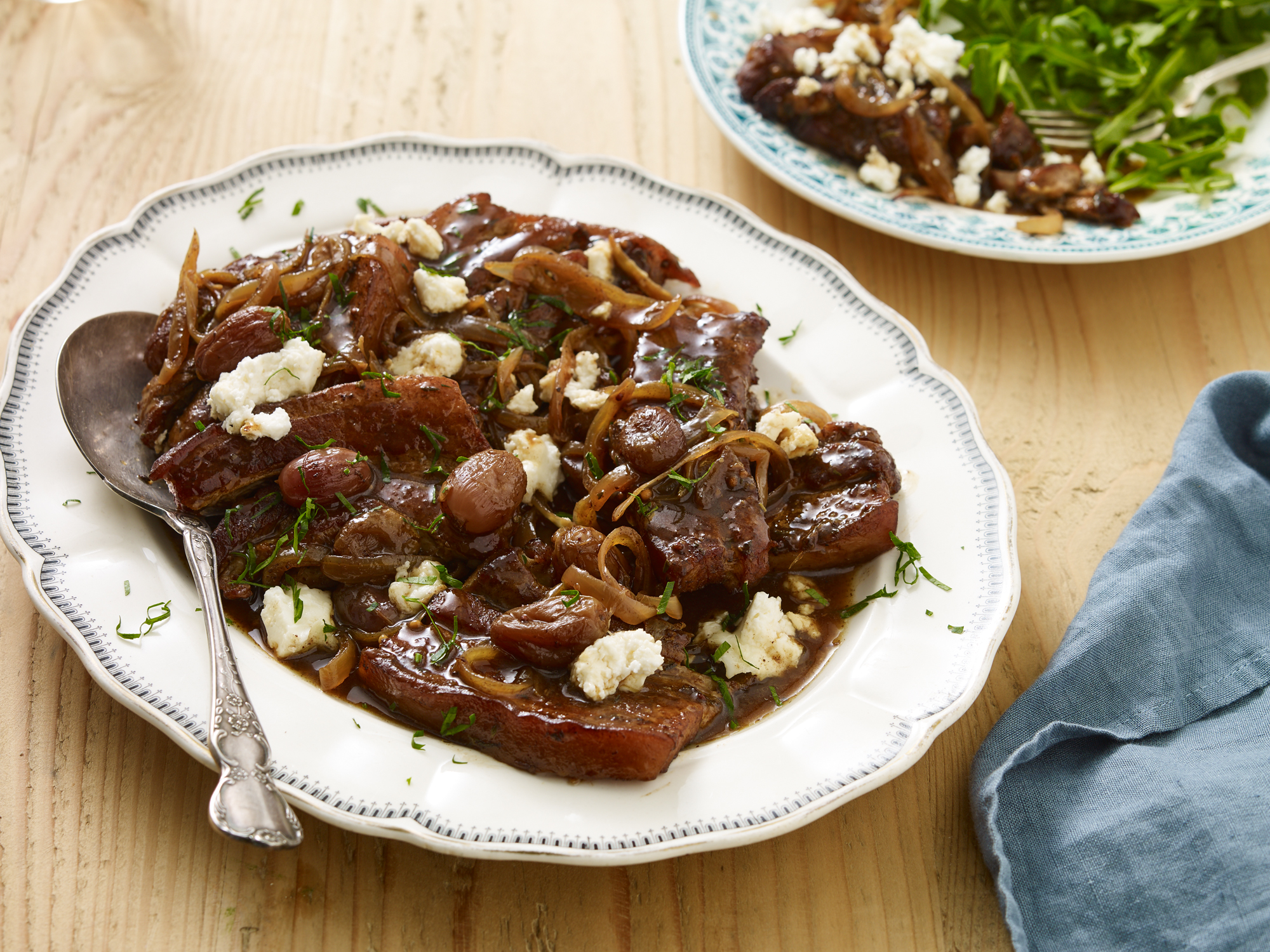 THE DAIRY KITCHEN
Pork with Balsamic Grapes and Feta
By THE DAIRY KITCHEN
Long and sloooow in the slow cooker is the key to these succulent pork chops. The maple syrup, balsamic and grapes makes the dish sweet, sour and a little sticky all at once, all complimented with the creaminess of feta - it's heaven!
Ingredients
1kg (6-8) pork belly rashers, trimmed of excess fat
2 tablespoons maple syrup
1/3 cup balsamic vinegar
2 red onions, cut into thin wedges
1 clove garlic, crushed
2 teaspoons finely chopped thyme
1 teaspoon seeded mustard
1/4 cup chicken stock
3 cups (300g) seedless red grapes
120g feta, crumbled
¼ cup chopped parsley



Method
Heat a non-stick frying pan over medium-high heat (or if your slow cooker has a browning option utilise that). Cook pork rashers for 2-3 minutes on each side until golden brown. Remove from the heat and pour off any excess fat. Add the maple syrup and vinegar to deglaze the pan.
Transfer maple balsamic juices and pork rashers to the slow cooker dish. Add the onions, garlic, thyme, mustard and grapes and gently stir to combine.
Cover and cook for 4 hours on HIGH or 8 hours on LOW. Top with feta 30 minutes before serving. Sprinkle with parsley and serve.
---