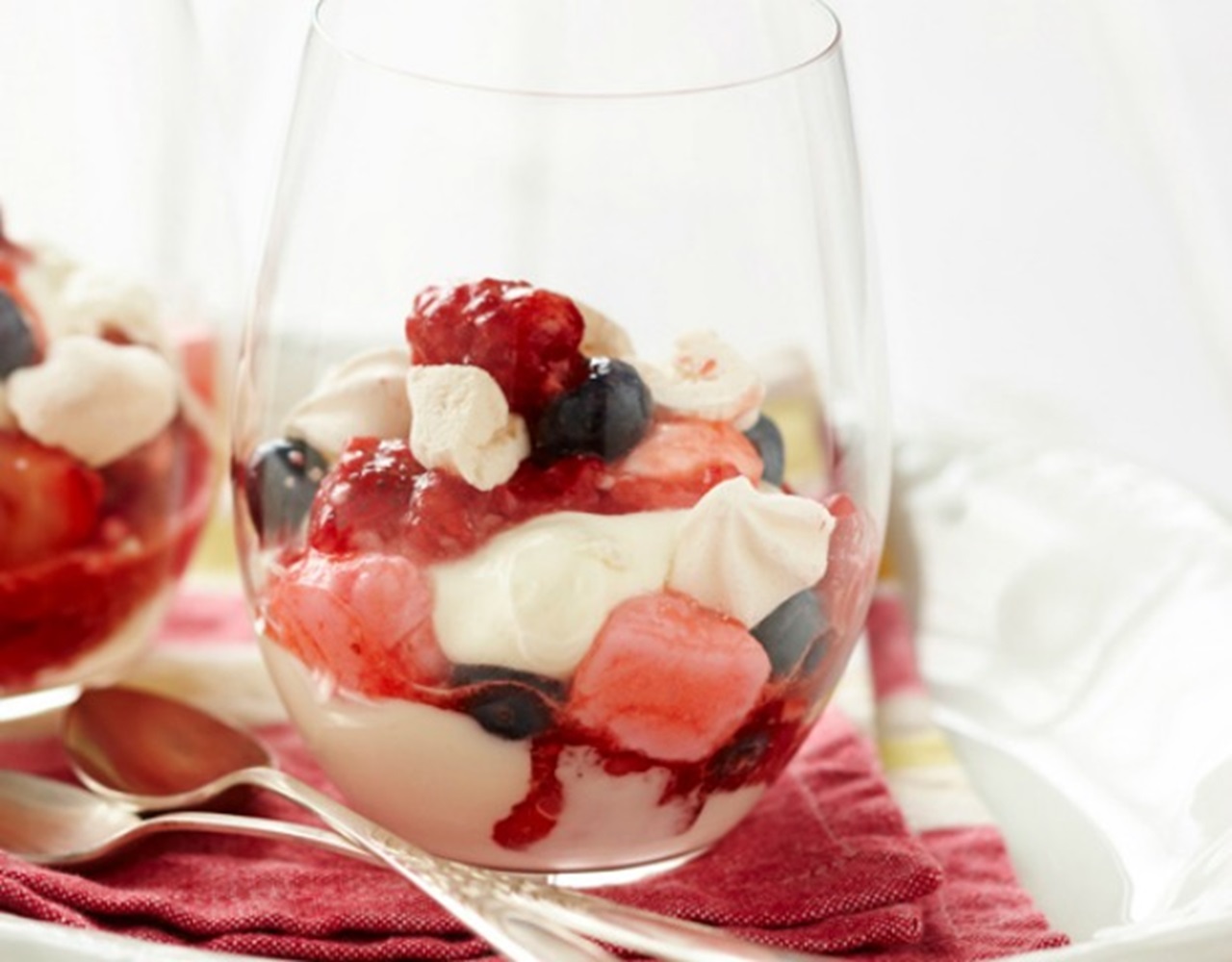 THE DAIRY KITCHEN
Brandy Berry, Marshmallow and Meringue Mess
By THE DAIRY KITCHEN
Try this festive dessert at Christmas time when you need an easy dessert and your time is limited.
Ingredients
500g strawberries, hulled and halved
1 cup raspberry and vanilla marshmallows, halved
1/4 cup caster sugar
2 tablespoons brandy (optional)
125g fresh or frozen (thawed) raspberries
125g fresh or frozen (thawed) blueberries
1 cup thickened cream
1 cup thick Greek-style yoghurt
50g meringues, roughly chopped
pistachio nuts or coconut, for sprinkling (optional)
Handy Tips
If you prefer, use orange juice in place of brandy to macerate the berries.
Method
1 Crush half the strawberries in a large bowl. Add marshmallows, sugar and brandy. Stir well and set aside to macerate for about an hour, stirring occasionally. Stir in remaining berries.
2 Beat cream and yoghurt together until firm peaks just form. Do not over-beat.
3 Layer cream mixture, meringues and berry mixture in individual serving glasses or a large glass bowl. Sprinkle with pistachios and/or coconut.
---