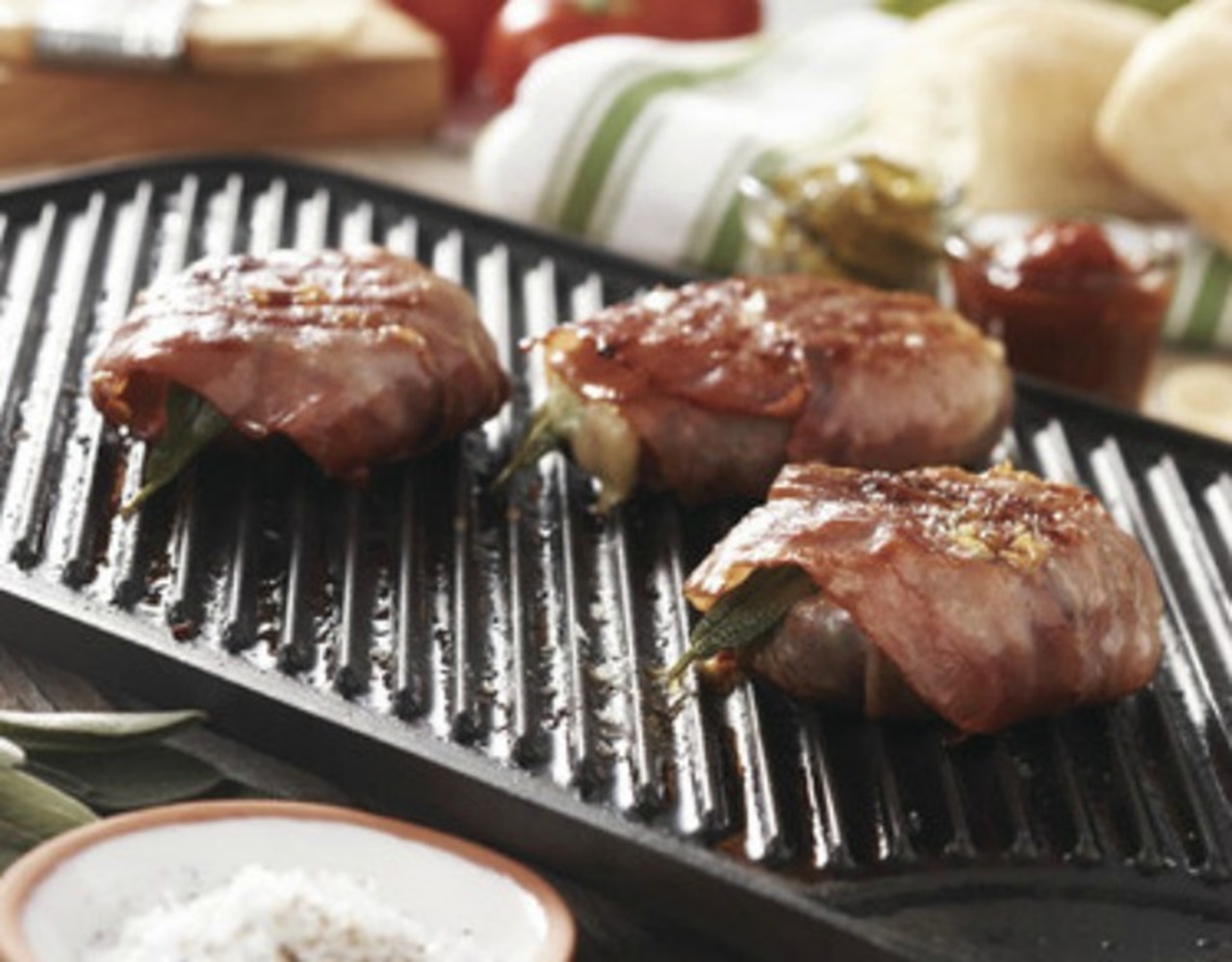 THE DAIRY KITCHEN
BBQ Beef Burgers wrapped in Sage, Cheddar and Prosciutto
By THE DAIRY KITCHEN
Friends will be pleasantly surprised by these delicious gourmet burgers when served up at your next barbecue.
Ingredients
600g lean minced beef
salt and freshly ground black pepper, to taste
1 tablespoon chopped parsley
1 spring onion, finely chopped
6 large sage leaves
125g (cut into 6 slices) vintage tasty cheese
6 long slices prosciutto
1 tablespoon olive oil, for cooking
buns, lettuce, tomato, beetroot and tomato chutney, for serving
Handy Tips
Tip: Try making smaller burgers if serving as an appetiser and serve in mini bread buns. Use thicker slices of prosciutto to protect and completely encase cheese.
Method
Place beef, seasonings, parsley and spring onion in a large bowl and stir well to combine thoroughly. Form mixture into 6 patties.
Place a sage leaf and slice of cheese on each pattie, and wrap well with prosciutto to completely encase cheese.
Heat oil in a large non stick frypan or BBQ plate and cook patties, cheese side down first until cooked thoroughly and well browned.
Serve patties on buns topped with your choice of toppings.
---